Stanley Mitchell Mattix
Wednesday, February 26, 2014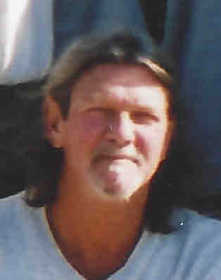 TRUMANN - Mr. Stanley Mitchell Mattix, 62, of Trumann died Feb. 20, 2014 at his home in Trumann. He was born in Fordyce (Dallas County) and was a veteran of the National Guard and was of the Baptist faith. After graduation from Trumann High School he went to Electronics School in Louisville, Ky. for two years then moved to Little Rock and was a member of Local 155 of the United Association of Plumbers and Pipefitters of Little Rock. After retiring he moved back to Trumann. Stan was known as Mr. Fix-it, likeable and he never met a stranger. He was preceded in death by his parents, Jimmie and Wilma Reeves Mattix.
He is survived by one daughter, Cindy Hogg of Texas; one sister, Carol Thompson of Saltillo, Miss.; one brother Eddy (Cindy) Mattix of Trumann and two grandchildren.
All services were private. Burial was in Oaklawn Cemetery in Jonesboro under the direction of Thompson Funeral Home of Trumann.
An online guest book can be signed at www.thompsonfuneralhome.net.