Rudy Ray, Sr.
Wednesday, February 26, 2014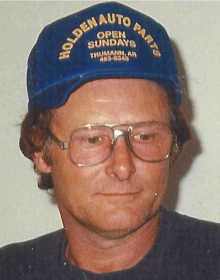 TRUMANN - Mr. Rudy Alford Ray, Sr., 65, of Trumann died Feb. 5, 2014 at St. Bernards Medical Center in Jonesboro. He was born in Knobel, Ark. and had lived in Trumann since 1965 and was formerly of Corning. Mr. Ray was a mechanic. He was preceded in death by his parents, Frank Sr., and Imogene Barnett Ray.
He is survived by his wife Melissa Mixon Ray of the home; one son, Rudy Ray, Jr., of Trumann; two daughters, Elizabeth Ann Ray and Kaylee Ray both of Trumann; three sisters, Jane Ray Humes of Trumann, Marcella Ray Boswell of Trumann and Janet (Wayne) Schmidt of Benton; and two brothers, Frank Ray Jr., and Ben Ray both of Trumann. Funeral services were Feb. 8 in the chapel of Thompson Funeral Home with Rev. Marlin Ray officiating. Burial followed in the Woodlawn Heights Cemetery in Rector.
Pallbearers were Donald Pratt, Jim Furnish, Tom Ray, Bill Cossey, Trace Cossey and Vern Ray.
An online register book can be signed at www.thompsonfuneralhome.net