Wanda Marcell Tucker
Wednesday, February 26, 2014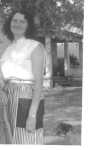 LEPANTO - Wanda Marcell (Parker) Tucker passed away Thursday, Jan. 30, 2014 at home in Lepanto.
Wanda was born September 21, 1934 in Lepanto, Arkansas, to James Thomas and Martha Alice (Cradic) Parker. She was the sister of Thelma Parker Foster (Mack), Peggy M.L. Parker Bell (Walter), Cecil M. Parker(Mamie), James W. Parker(Pearl) and H.R. Parker (Tommie) who preceded her in death. She is survived by one brother, Jerriel O. Parker (Mae) and two sisters, E. Katrena A. Parker Mayfield (Nathan) and Evelyn E. Parker Garoutte (Ed). She was aunt to 33 nieces and nephews.
Wanda married Charlie Coleman Tucker on March 7, 1953. She was the beloved mother of Coleman (1954-2002), Randy (Cheryl), Dennis, and Kammie Tucker Brewer. Wanda welcomed the birth of nine grandchildren; Stacey, Lori, Christy, Randi, Misty, Bradley, Annah, Wesley and Callie. Wanda was additionally blessed with the arrival of seven great grandchildren; Hunter, Caden, Chloe, Holden, Brock, McKinley and Freddie. They will hold her memory in their hearts forever.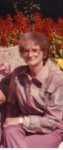 We never truly say goodbye to those we love. They live within our hearts. We have but to close our eyes and recall them ever gently to our mind.