Merlene Coker
Wednesday, March 12, 2014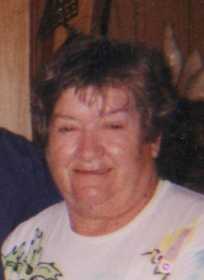 TRUMANN - Mrs. Merlene O. Hill Coker, 72, of Trumann died March 4, 2014 at NEA Baptist Memorial Hospital. She was born in Tyronza and had lived the last 42 years in Trumann. Mrs. Coker was a cook at Al's Bar-B-Q and was of the Baptist faith. She was preceded in death by her husband Willie "Bill" Coker, Sr., one sister, two brothers and her parents, Gus and Jeanette Hawks Hill.
She is survived by one daughter, Betty Ann Coker Davis of Trumann; one son, Willie Coker, Jr of Trumann; three grandchildren, Josh Davis, Eric Coker, and Justin Coker; two sisters, Barbara Caudell of Bremen, Ky. and Florence Grabb of Sacramento, Ky.
Funeral services were March 7 in the chapel of Thompson Funeral Home with Rev. John Dillinger officiating. Burial followed in Jonesboro Memorial Park Cemetery in Jonesboro.
Pallbearers were Don Pratt, Ronnie Qualls, David Woods, Jay Paul Woods, Jay Ryan Woods and Ricky Speaks.
Memorials may be made to American Cancer Society, P. O. Box 22718, Oklahoma City, OK 73123-1718.
An online register book can be signed at www.thompsonfuneralhome.net.