R. C. Russell
Thursday, March 20, 2014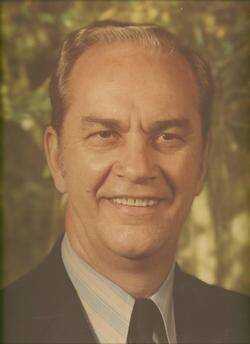 Mr. R. C. Trussell of Cherokee Village died Saturday, March 15, 2014 at the White River Medical Center in Batesville at the age of 87 years and 18 days. He was born in Osceola had lived in Cherokee Village since 2004 and was formerly of Trumann. Mr. Trussell was a retired principal for the Trumann Public Schools from 1964 to 1982. He was a probation officer, Navy veteran of World II and Korean War and of the Baptist faith. He was preceded in death by one sister and his parents, Marshall Trussell and Trudy Cox Nelson.
He is survived by his wife, Lillian Bennett Trussell of the home; two daughters, Tamara Grady of Trumann and Shonda Howard of Cherokee Village; two sons, Barry E. Trussell and Bryce Bowman both of Cherokee Village; one brother, Thomas Nelson of Ariz.; six grandchildren and one great-granddaughter.
Funeral services were March 18 in the chapel of Thompson Funeral Home with Dr. Jerry Wilcox officiating. A graveside committal service was March 19 Jonesboro Memorial Park Cemetery in Jonesboro with Rev. Darrel Miller officiating.
An online register book can be signed at www.thompsonfuneralhome.net