Robert Loggains
Thursday, March 20, 2014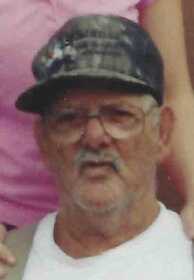 Mr. Robert E. Lee Loggains of Trumann died March 15, 2014 at St. Bernards Medical Center in Jonesboro at the age of 91 years. He was born in Harrisburg and had lived most of his lifetime in Trumann. Mr. Loggains was a retired factory worker and a member of the Liberty Baptist Church in Payneway. He was preceded in death by three daughters, Marilyn Loggains, Ina Sue Godedecke, and Barbara Carter; one granddaughter, Donna Kay Sanders; one great-grandson, Tyresse Ingram; two sisters; four brothers; and his parents, Hughey Victor and Mary Louella Noah Loggains.
He is survived two daughters, Roberta Rogers of Trumann and Carolyn Bushong of Nashville, Tenn.; one son, Charlie Loggains; one sister, Marie Scott of Jonesboro; four brothers, Kenneth Loggains and Leroy Loggains both of Salem, Floyd Loggains of Indiana and Curry Loggains of Tennessee.
Funeral services were March 18 in the chapel of Thompson Funeral Home in Trumann, with Rev. David Issacs and Rev. Jonathan Skaggs officiating. Burial will follow in the Pine Hill Cemetery in Jonesboro.
Pallbearers were Michael Loggains, David Loggains, K.J. Mashburn Jr., Billy Sanders, Robert Highfill, Randal Rogers, Christopher Grey, Scotty Bushong and Earl Bushong.
An online register book can be signed at www.thompsonfuneralhome.net.