Area lifters shine in WABDL meet
Tuesday, March 25, 2014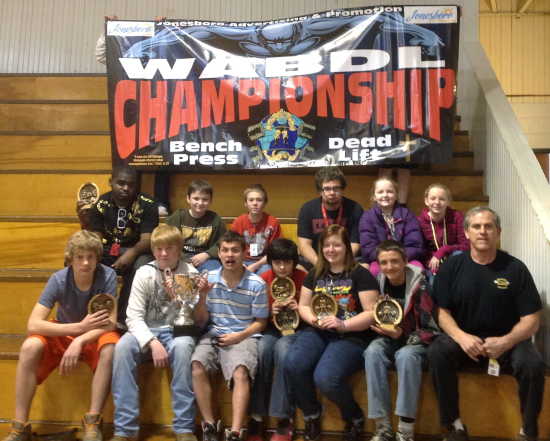 Several area weight lifters did well at the World Association of Benchers and Deadlifters (WABDL) Southern National Championship held recently at the Fair Bridge hotel in Jonesboro. Eddie Morgan, a teacher at Trumann Intermediate School, sets the annual meet up.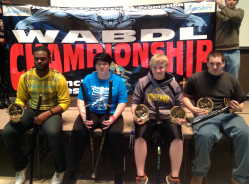 There were 75 lifters from the ages of 10 to 68 years old competing. Over 300 spectators turned out to watch the event. Everyone had a good time.
There were four teams in the competition. Team Riston of Blytheville, Team Benson of Trumann Intermediate School, Team Eddie Morgan of Jonesboro and Team Sheppard of Trumann. Team Benson won the junior high division and Team Sheppard won the senior high division.
Here are the results from the meet. The lifters did the dead lift (DL) and bench press (BP). Johnny Barnes got first in the DL and BP setting three state records, Willie Hanna finished first in DL and BP setting two state records, Derrick Stracener got first in BP and DL and Matthew Henry got first in DL and second in BP. Darrell Williams got first in both events with one state record and Chris Smith also won both lifts with two state records. Jordan Whitaker, Jasmine Whitaker, Jessica Allred, Joseph Allred and Savannah Allred were all double winners. Ongilea Ross captured two best lifter swords with her winning lifts. Brad Floyd, Jeremiah Allred and Jason Hanna each got a best lifter sword and a state record in winning both events. Shola Ehinmiakhena was also a double winner and Dallas Richey won the bench press.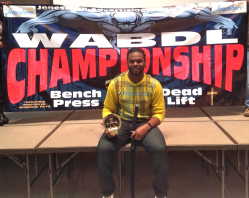 In the adult division, Quinton Buchanan set state, national and world records and won a best lifter sword in winning the dead lift. Other winners were: Tony Doyle in BP and a state record DL, Marty Rowe in BP and also a state record DL. Jeff Pagan got a state record win in the BP and a second place in the DL, Eugene Merrill got first in the DL, Craig Criss first place in the BP with a state record, Greg Allen first place with a state record dead lift, John Brickey set a raw law fire state record and Eddie Morgan set a state record in the dead lift.
Morgan thanked Jonesboro Advertising and Promotions for their help in promoting the meet and hopes for a bigger contest in 2015.