Irene Laughinghouse
Thursday, March 27, 2014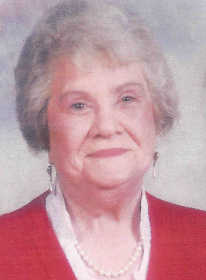 TRUMANN - Mrs. Irene Laughinghouse, 78, of Trumann died Friday March 21, 2014 at Hometown Nursing Center in Trumann. She was born in Whitehall and had lived most of her lifetime in Trumann. She was a caregiver and member of the Providence Baptist Church. Mrs. Laughinghouse was preceded in death by her first husband, Junior Whitman; one son, Billy Whitman; one grandson, Scott Jones; three brothers; and her parents, Albert and Hattie Houge Walker.
She is survived by her husband of 33 years, Eldon Wayne Laughinghouse of the home, four daughters, Peggy Jones of Weiner, Vivan (Mike) Roberts of Horseshoe Lake, Sharon (Darrel) Crow of Jonesboro and Erika Collins of Trumann; four sons, Benton (Brenda) Whitman of Trumann, Terry Whitman of Paragould, Dale Whitman of Bay and David (Mona) Whitman of McCrory; three sisters, Loraine Blunk of Jonesboro, Velma Mae King of Trumann and Linda Berry of Hoxie; three brothers, Gary Walker and Mike Walker both of Jonesboro and Jimmy Walker of Rector; 16 grandchildren and 23 great-grandchildren.
Funeral services were March 24 in the chapel of Thompson Funeral Home in Trumann with Rev. Bobby Brooks officiating. Burial followed in the Marked Tree Cemetery.
Pallbearers were Gary Jones, Bob Jones, Christopher Jones, Terry Whitman Danny Andrew and Wesley Andrew.
An online register book can be signed at www.thompsonfuneralhome.net.