Harold McMasters
Monday, April 28, 2014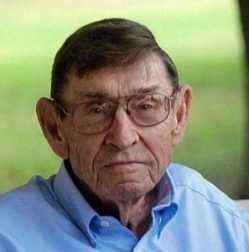 TRUMANN - Harold Ray McMasters, 80, passed away Sunday, April 20, 2014 at St. Bernards Medical Center.
He was born March 31, 1934 in Lunsford to the late Boyd and Cora Massey McMasters. He retired from Lincoln Manufacturing and attended Trumann Revival Center. He will be remembered as a loving husband, father and grandfather who loved his LORD, family and baseball.
He is survived by his wife, Patsy McMasters; his children, Kathy Pratt (Harlan) and Pam Baine all of Huntsville, Ala. and Steve McMasters of Bay; a sister, Lula McMasters of Bay; five grandchildren - Jessica Chaffin (Andy), Jay Pratt, Patrick Baine, Derek McMasters and Kyle McMasters; and three great-grandchildren, Raegan McMasters, Mia McMasters and Bryce Chaffin.
He was also preceded in death by ten brothers and sisters.
A celebration of his life was April 23 at Gregg-Langford Bookout Funeral Home with Frankie Hardwick and Jimmy McMasters officiating. Burial followed at Jonesboro Memorial Park Cemetery.
Lasting memorials may be sent to Flo and Phil Jones Hospice House.