Cody Irwin
Tuesday, May 6, 2014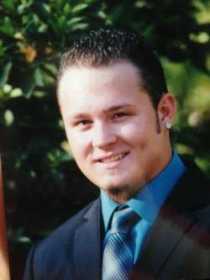 Mr. Cody Jacob Winder Irwin, 21, passed away April 20, 2014. He was born in Hemet, Cal. and grew up in Trumann and was currently living in Fairview, Mont. Mr. Winder was a heavy equipment operator and a member of the First Pentecostal Church in Trumann.
He is survived by the love of his life his "baby doe" Audrionna Schae and his son Byntlee Jayce Winder; his parents Daniel and Heather Irwin; two sisters, Alicia Anderson and Hannah Irwin; and two brothers, Noah Phillips Irwin and Ashton Irwin.
Funeral services were April 30 at the First Pentecostal Church in Trumann with Rev. Murry Ray officiating. Burial followed in the Pine Log Cemetery in Brookland with Thompson Funeral Home of Trumann in charge of arrangements.
Pallbearers were Ryan Reagan, Bryan Heard, Paul Creecy, Jr., Tyler Miller, Noah Phillips Irwin, Garrett Ray and Austin Kelso.
An online register book can be signed at www.thompsonfuneralhome.net.