Floyd Hudgens
Tuesday, May 6, 2014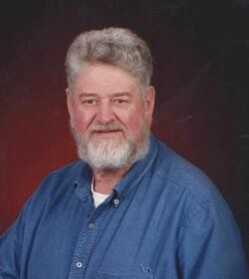 SEARCY - Mr. Floyd Eugene "Big Hudge" Hudgens of Searcy died April 23, 2014 at the family residence, at the age of 73. He was born January 18, 1941 in Harrisburg, had lived the past 25 years in Searcy and was formerly of Trumann. He was a locksmith and a Deacon of Temple Baptist Church in Searcy. Mr. Hudgens was preceded in death by three sisters, seven brothers and was the son of the late Sidney A. and Jewell I. Craft Hudgens.
He is survived by his wife of 52 years, Iva Pauline Stroud Hudgens of the home; one daughter, Regina (Bobby) Brooks of Trumann; three sons, Faron Hudgens of Searcy, Michael (Regina) Hudgens of Jonesboro and Nathan Scott (Margaret) Hudgens, Sr., of Searcy; one sister, Faye Lary of Niles, Mich., one brother, Tony Hudgen of Niles, Mich.; seven grandchildren; and five great-grandchildren.
Funeral services were April 25 at Temple Baptist Church in Searcy with Rev. Jeff Thomas officiating under the direction of Thompson Funeral Home.
Graveside services were April 26 at Holly Springs Cemetery in Harrisburg with Rev. Bobby Brooks officiating.
Pallbearers were Jeff Walker, Tommy Anschultz, Gary Pruitt, Billy Brooks, Carl Pruitt, Ricky Wright, Matt Wilkerson and Matt Fahr. Honorary pallbearers were Walter Marvel, Jimmy Fowler, Benton Whitman, Gene Miller and Kelley Walters. Deacons of Temple Baptist Church served as pallbearers in Searcy.
An online register book can be signed at www.thompsonfuneralhome.net.