Debbie Moore
Tuesday, May 6, 2014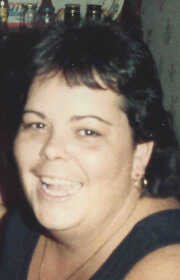 TRUMANN -- Ms. Debbie Halfacre Moore, 58, died May 3, 2014, at Flo & Phil Jones Hospice House in Jonesboro. She was born in Mount Vernon, Ill., and had lived most of her lifetime in Trumann. Mrs. Moore worked for the Nettleton School District for many years and for Murphy USA in Trumann and was a member of the Providence Baptist Church in Trumann. Ms. Moore was the daughter of the late Tim Halfacre Jr., and Minnie Jean Swanner Halfacre.
She is survived by one daughter, Joanne (Jesse) Harvey of Trumann; three grandchildren, Felicia Harvey, Jesseca Harvey and Tiffany Harvey all of Trumann; one sister, Barbara Halfacre (Walt) Wagner of Jonesboro; three brothers, Terry (Faye) Halfacre and Tim Halfacre both of Trumann and David (Brenda) Halfacre of Bay.
Funeral services were May 6 in the chapel of Thompson Funeral Home in Trumann with Rev. Bobby Brooks officiating. Burial was private at Nettleton Cemetery in Jonesboro.
An online register book can be signed at www.thompsonfuneralhome.net.