Eugene Franklin Brown
Wednesday, May 14, 2014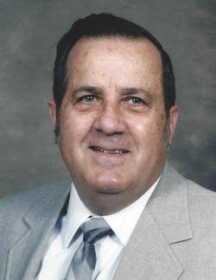 TRUMANN - Eugene Franklin Brown, of Trumann, passed from this life May 6, 2014 at Craighead Nursing Center in Jonesboro at the age of 90.
Mr. Brown was born in Trumann to Stephen Nicholas Brown and Eva Wave (McGuire) Brown. He was a graduate of Trumann High School. After graduation he worked in Chicago helping build landing craft that were used in the invasion of Normandy during the Second World War. Gene then enlisted in the U.S. Navy and served as a radioman and instructor during the war. Following his military service, he returned to Trumann and began work for the U.S. Postal Service, eventually serving as Postmaster in Trumann during the 1970s and 1980s before retiring. In addition to his work for the Postal Service, Mr. Brown maintained a lifelong interest in farming, owning farm land in Clay County. Throughout his entire adult life he was a member of First Baptist Church in Trumann, where he served as treasurer for 20 years and as a Deacon and Trustee. He also was a member of the Trumann Lions Club.
Mr. Brown married Ethel Ann Holland on May 19, 1951 in Memphis. Ann preceded him in death, passing away on October 26, 1980. Thereafter, Gene married Mattie Thompson Massey, who survives him. Also surviving are Dr. Steven Brown and wife Cynthia, of Meridian, Miss. and Dr. Mark Brown and wife Melissa, of Jonesboro; one sister, Shirley Suhl of Warm Springs; one brother, John Brown and wife Fran of Morton, Ill.; granddaughters Kristin Brown and Laura Brown of Collierville, Tenn., Dr. Julianne Brown of Fayetteville and Emily Martin of Lowell; step-daughters Rhonda Fleming and husband Craig, of Russellville, Valerie Fielder and husband Brian, of Jonesboro; and step-son Kurt Massey and wife Teressa of St. Roberts, Mo. Mr. Brown is also survived by a large number of cousins, nieces and nephews, and by many, many dear friends.
Along with his parents and his first wife Ann, Mr. Brown was also preceded in death by a brother, James William Brown and a sister, Katherine Allen.
Funeral services were May 9 in the sanctuary of First Baptist Church in Trumann with Dr. Tad Rogers, Dr. Nodell Dennis and Rev. John Maley officiating.
Graveside services were May 10 in Jonesboro Memorial Park Cemetery under the direction of Thompson Funeral Home.
Pallbearers were Bill Brown, Brett Chaffin, Jim Chaffin, Kemp Childs, Craig Fleming, Hal Hyneman, Marshall Little, Doug Maglothin, Ted Suhl and Henry White. Honorary pallbearers were the Deacons of the First Baptist Church.
The family respectfully asks that in lieu of flowers, a memorial gift to First Baptist Church in Trumann be considered.
An online register book can be signed at www.thompsonfunealhome.net