Roy Timbs
Wednesday, May 14, 2014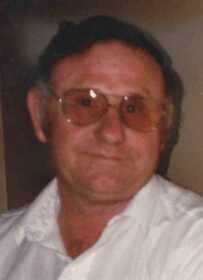 TRUMANN - Mr. Roy Timbs of Trumann died May 11, 2014 at NEA Baptist Memorial Hospital in Jonesboro at the age of 83. Mr. Timbs was born April 27, 1931, in Lepanto to the late James and Della Margin Timbs. He lived in Trumann since 1960 and was formerly of Harrisburg. Mr. Timbs was a retired employee of the Singer Company, R & P Discount Store and of the Baptist faith. He was preceded in death by three brothers, Jim B. Timbs, John Timbs and J. D. Hodges and his parents.
He is survived by his wife of 60 years, Pauline Rouse Timbs of the home; one daughter, Donna Sallee of Trumann; one son, Ricky (Camille) Timbs of Trumann; one sister Betty Waldron of Clarksville, Fla.; three grandchildren, John Tyler Timbs, Preston Timbs and Joseph Timbs and five great-grandchildren.
Funeral services were May 13 in the chapel of Thompson Funeral Home with Rev. Gary Barker officiating. Burial followed in Farm Hill Cemetery near Harrisburg.
Pallbearers were John Tyler Timbs, Preston Timbs, Joseph Timbs, Doug Timbs, Kevin Baxter and Mike Baty.
An online register book can be signed at www.thompsonfuneralhome.net.