Sidney Vickers
Wednesday, May 21, 2014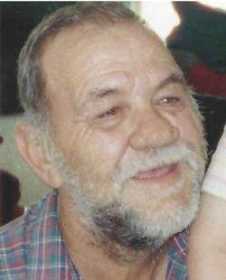 TRUMANN - Mr. Sidney Vern Vickers of Trumann, died May 16, 2014 at St. Bernards Medical Center in Jonesboro at the age of 68 years. He was born in Trumann and lived his lifetime in Trumann. Mr. Vickers was a retired roofer and of the Pentecostal faith. He was preceded in death by two sisters, Wanda Walters and Diane Williams; three brothers, James Vickers, Floyd Vickers and Marion Vickers; and his parents, James E. and Bessie Lillian Brewer Vickers.
He is survived by his wife of 46 years, Patsy Williams Vickers of the home; two sons, Kelly (Shannon) Vickers of Trumann and Jason (April) Vickers of Trumann; two sisters, Keechia Vickers of Trumann and Annette Fortson of Rockford, Ill.; three brothers, Eddie Vickers of Needham, Ira Vickers and Joe Vickers both of Trumann; and two grandchildren, Brittany and Shady Vickers.
Funeral services were May 19 in the chapel of Thompson Funeral Home with Rev. Gerald Vickers and Rev. Brad Robinson officiating. Burial was private.
An online guest book can be signed at www.thompsonfuneralhome.net.