EPC Superintedent retiring after 34 years with district
Saturday, May 31, 2014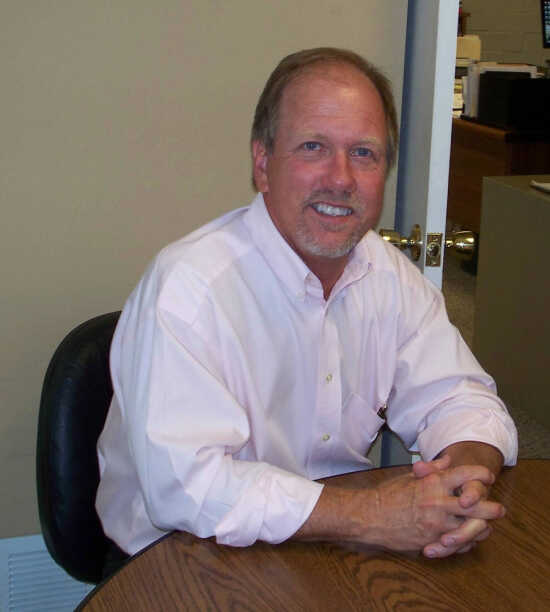 After working with the East Poinsett County School District for 34 years, Superintendent Micky Pierce is retiring at the end of this semester.
Originally from Manila, Ark., Pierce started at EPC in 1980 as Junior High Math teacher and Assistant Football Coach. He coached for eight years, moving up to head basketball coach and eventually head football coach.
Pierce said some of the highlights of his coaching career included coaching the first tier of Monks and Maddens and winning the first time EPC made it to the state playoffs. Pierce also joked about the school's rivalry with Marked Tree. "I think we beat Marked Tree more than they beat me," Pierce said. "It's a fun rivalry. It's fun to have those people you can relate to. The kids run together. The teachers work together. It's a rivalry."
After coaching, Pierce became high school principal. Compared to being superintendent, as a principal "there's a lot more interaction with the students," Pierce said. "That's what I really enjoy. It's really all about the kids. You get to be involved in a lot of kids' lives as principal."
Pierce has been superintendent for the past decade. He said some of the challenges of that job have included meeting new curriculum demands from the state, making sure the buildings are able to handle technological needs they were not originally set up for, and trying to get students, teachers and parents to work together and move in the same direction.
Another challenge Pierce mentioned were the financial requirements of both keeping the school up to date and offering children the education they need. "In the economy we have in this part of the country, parents sacrifice a lot for their kids. We passed a millage at a time people told me we couldn't pass one," Pierce said.
"People in both these communities [Lepanto and Tyronza] have been great. They've been wonderful. I don't know how you can ask for a better group," Pierce said.
In addition to his work with the school, Pierce has also served on the AAA Board, financial committees for the state legislature and the Crowley's Ridge Co-op Board.
"Both my girls went through this school system, and my wife is from Lepanto. I don't feel they were slighted any being from a small rural community," Pierce said. "I think we've got things a bigger school doesn't offer."