King new volleyball coach in Trumann
Friday, June 13, 2014
Michelle King was recently name the new volleyball coach for the Trumann School District. This will be King's first head coaching job.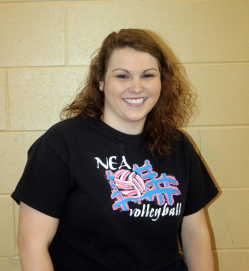 King is a graduate of Brookland High School and Arkansas State University. King is a two-time state volleyball champion at Brookland and has helped with the Junior Olympic volleyball program for the last five years.
"The girls have been working really hard in practices," King said of her new team. "I didn't really know what to expect, but I've seen the "scrappy" that Trumann is known for," King added.
King is excited about her new job. "I'm super excited!! I've got a lot of good athletes and I'm ready to get started," King said.
Coach King only mentioned one goal for her team and she thinks it's a big one. "I've told the girls let's finish in the top four which will punch our ticket to the state tournament. Having been there, I want the girls to experience that too."