Marked Tree duo headed to all-star baseball games
Thursday, June 19, 2014
Brody McCrary will get the chance to show his baseball skills a couple more times as he was selected to play in the Arkansas High School baseball all-stars games to be played Tuesday, June 24 in Conway.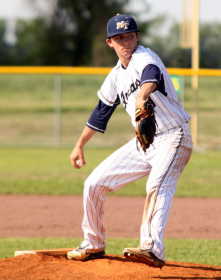 "It's an honor to be selected to play in the all-star game," McCrary said. "I think I'll get to pitch some in one game and play the field in the other," McCrary added.
McCrary, who has signed to be a member of the inaugural football team at Lyon College, will be playing his last baseball games. "I'm just gonna leave it all on field," was McCrary's answer when asked about playing for the last time.
All-conference, all-state, all-state tournament team and all-star were honors McCrary garnered on the baseball field this past season at Marked Tree. McCrary went 7-4 on the mound with a 3.65 ERA to go along with 111 strikeouts. At the plate he batted .333 with 38 runs scored, 15 RBIs and 13 stolen bases.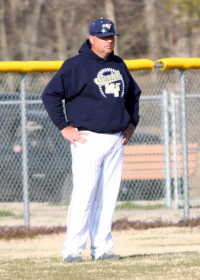 Marked Tree head baseball coach Michael Wages had this to say about his star player, "Brody is the ultimate competitor. He does everything the right way and that's a tribute to his parents and the way he's been raised. He's a great kid and athlete and he is gonna be missed here at MTHS."
Wages, will be an assistant on the East baseball squad. "It's a great honor to be voted in on an all star staff. It wouldn't happen if our program wasn't successful year in and year out and our program wouldn't be what it is without great kids, great parents and a great administration at Marked Tree high school," Wages said.