Mark Grimes
Wednesday, July 2, 2014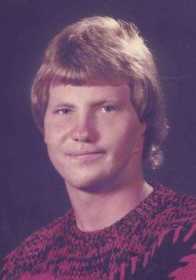 TRUMANN - Mr. Mark Grimes of Trumann died Thursday, June 26, 2014 at the family residence at the age of 43. He was born in Jonesboro, and had lived most of his lifetime in Trumann. Mark's favorite pastime was playing golf and hunting and was of the Baptist faith.
He is survived by one daughter, Lauren E. Grimes of Trumann; two grandchildren, Aaliyah Collett and Addelyn Collett; his parents, Gayle and Sue Grimes of Trumann; one sister, Kimberly Beth Grimes of Trumann; two nieces, Lexie Ballard and Livia Moye; one nephew, Lucas Moye; and his special Aunt and Uncle, Ronnie and Sheila Grimes of Trumann.
Funeral services were June 28 in the chapel of Thompson Funeral Home in Trumann with Rev. Kenny Guy McMahan officiating. Burial followed in the Pine Log Cemetery in Brookland.
Pallbearers were Greg McPherson, Shayne Grimes, Billy Williams, Jay Haag, Brent Moye, Scott Inzer and Kenny Pruitt.
An online register book can be signed at www.thompsonfuneralhome.net