Martha Ann Holman
Wednesday, July 2, 2014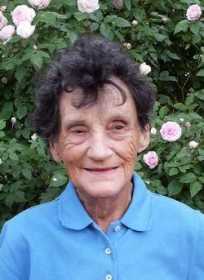 TRUMANN - Mrs. Martha Ann Holman of Trumann died June 27, 2014, at St. Bernard's Medical Center in Jonesboro at the age of 79. She was born in Jonesboro, Ark, and had lived most of her lifetime in Trumann. Mrs. Holman was a housewife and of the Baptist faith. She was preceded in death by her husband, Doyle Holman; two sisters; one brother; and her parents, Orion Otis and Louise Crawford Oden.
She is survived by two daughters, Terry Holman of Trumann, and Wendy Wachtel of Victoria, Tex.; four sons, Wayne Holman, Jeffery Holman, Doyle Wayne Holman, Jr. and Quin Holman all of Trumann; three sisters, Beatrice Williams of Fairhope, Ala., Angie Rudder of Jonesboro, and Wanda Pafford of Memphis, Tenn.; and six grandchildren.
All services will be private.
An online register book can be signed at www.thompsonfuneralhome.net.