Local author publishes children's book
Tuesday, July 15, 2014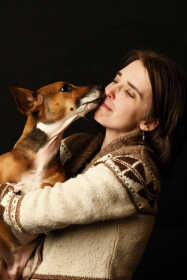 Amanda Hopkins' mother always told her she should write a children's book, but Hopkins didn't think anyone would be interested. Then she and her husband, Scott, adopted Daisy, who they think is a Beagle, Jack Russell Terrier mix. When Daisy came into their lives, Hopkins knew she should write about her story.
The result is "Daisy Dog," a fully illustrated children's book about how the Hopkins came to adopt Daisy, told from the Daisy's point of view.
Hopkins teaches Kindergarten at Cedar Park Elementary in Trumann and said her students were part of the reason she wrote the book. "My students always loved to hear about Daisy. They always asked what she was up to, so I thought it would be a good story for kids," Hopkins said.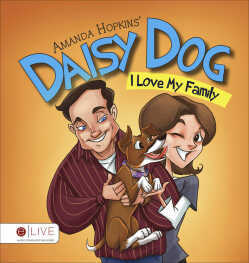 Hopkins wrote the story and had her family read it. They liked it, and her mother encouraged her to send it to publishers. Tate Publishing was interested and provided an artist, Cleoward Sy, to do the artwork.
"Daisy Dog" will be released on July 15 and will be available at Hastings, Barnes and Noble, amazon.com, and Tate Publishing's website. On Saturday, July 12, Hopkins will be selling books at the Trumann Walmart from 1-4 p.m. Hopkins will be there along with Trumann Animal Pet Savers, and $1 from every book sold that day will go to TAPS to help other homeless animals. Hopkins will also do a book signing from 1-4 p.m. on Aug. 30 at That Bookstore in Blytheville.
Hopkins is currently working on a second book about Daisy.