G. T. Russell
Wednesday, July 23, 2014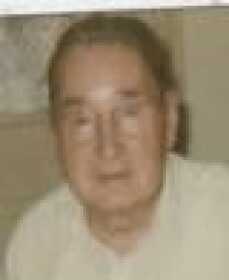 TRUMANN - Mr. G.T. Russell of Trumann died Thursday, July 17, 2014, at the family residence at the age of 91. He was born October 26, 1922 in Swifton, and had lived most of his lifetime in Trumann. Mr. Russell owned and operated Russell's Grocery Store for 20 years and was a former employee of the Singer Company and a farmer, World War II veteran of the U.S. Marine and member of the Trumann Revival Center. He was preceded in death by his wife, Virginia Maudine Russell, four sisters, three brothers and his parents, George Thurman and Ollie Chaney Russell.
He is survived by three daughters, Virginia (Paul) Hale, Margaret (Bill) Wilson and Phyllis (Michael) Adams all of Trumann; two sons, Wayne Russell and Freddy Russell both of Trumann; five grandchildren, eight great-grandchildren; and one great-great-grandchild.
Funeral services July 19 in the chapel of Thompson Funeral Home in Trumann with Bro. Frank Hardwick officiating. Burial followed in the Jonesboro Memorial Park Cemetery.
Pallbearers were Michael Adams, Paul Hale, Bill Wilson, Wesley Spray, Michael Adams, Jr., and Chris Adams.
An online register book can be signed at www.thompsonfuneralhome.net.