Paul Savage
Wednesday, July 23, 2014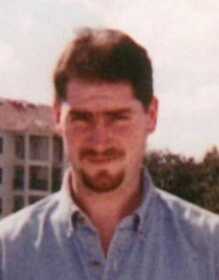 HARRISBURG - Mr. Paul Heath "Hee-Haw" Savage of Harrisburg died July 14, 2014 at NEA Baptist Memorial Hospital in Jonesboro at the age of 41 years. He was born Sunday, February 4, 1973 in and lived most of his lifetime in Harrisburg. Mr. Savage was an electrician and a member of McCormick Baptist Church. He was preceded in death by his father, Billy Joe Savage, Sr.
He is survived by one son, Joseph Heath Savage of Harrisburg; his mother, Mrs. Joyce Jones Privett of Harrisburg; three sisters, Susie Lindley of New Albany, Miss., Bambi Rhoads of Oran, MO. and Sandra Stark of Alexander, Ark.; four brothers, Billy Joe Savage, Jr., of Tupelo, Miss., Britt Savage of Amory, Miss., Gary Beard of Trumann, and Mark Beard of Harrisburg.
Funeral services were July 17 at McCormick Baptist Church near Trumann with Rev. Chad Robinson and Rev. Milton Cowling officiating. Burial followed in the Jonesboro Memorial Park Cemetery in Jonesboro under the direction of Thompson Funeral Home.
Pallbearers were Dillon Vincent, Jordan Hudson, Mark Bryum, Gaylon Lowery, Joey Gann and Criss Scroggins. Honorary pallbearers were Jason Osment, James Lowery and Melton Byerly.
An online register book can be signed at www.thompsonfuneralhome.net