Billy Brooks
Wednesday, July 23, 2014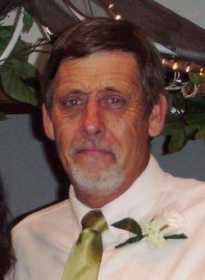 PARAGOULD - Mr. Billy Frank Brooks, 57 of Paragould died Thursday, July 17, 2014 at St. Bernards Medical Center in Jonesboro. He was born in Trumann and lived most of his lifetime in the Paragould and Trumann area. He was a houseparent for the Arkansas Baptist Children's Home in Paragould and a member of the Finch Baptist Church near Paragould. Mr. Brooks was preceded in death by one brother, Eddie Lee Brooks, Sr., and his parents Bennie Ray and Viola Vance Brooks.
He is survived by his wife of 31 years, Sherry Dian Johnson Brooks of the home; one daughter, Jessica Lauren (Matt) Smith of Bono; one son, Jacob Matthew Brooks of Mountain Home; three sisters, Viola Louise Chambers and Norma Sue Bell both of Trumann, and Ola Mae (Red) Dertinger of Philadelphia, Miss.; two brothers, Raymond Ray (Paula) Brooks of Glendale, Ariz., and Bobby Joe (Regina) Brooks of Trumann; and two grandchildren, Noah Matthew Brooks and Treyton Alec Hamby.
Funeral services were July 20 at the Finch Baptist Church near Paragould with Rev. Terry Gage, Rev. Bobby Brooks and Rev. Kenny Guy McMahan officiating. Burial followed in the Gibson Cemetery in Jonesboro with Thompson Funeral Home of Trumann in charge.
Pallbearers were Terry Fain, James Roberts, Eddie Brooks, Phillip Clark, Michael Hudgens, Brad Hortenberry, Todd Williams and Ron Davison.
Honorary pallbearers were Noah Brooks, Treyton Hamby, John Thompson, Terry Johnson, Lee Johnson, Joe Bossert, men of Providence Baptist Church, and men of Finch Baptist Church.
Memorials may be made to the Arkansas Baptist Children's Home in Paragould, Ark.
An online register book can be signed at www.thompsonfuneralhome.net.