Irene Maglothin Adams
Wednesday, July 30, 2014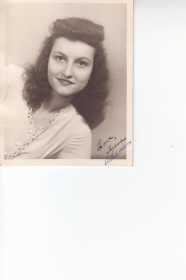 KIMBERLING CITY, MO. - Irene Lee Adams, Kimberling City, Missouri, daughter of George Arthur and Carrie Irene (Pate) Maglothin, was born in Nettleton and departed this life July 10, 2014, at the age of 88.
Mrs. Adams had lived in Trumann and St. Louis before moving to Kimberling City where she lived for the past 14 years. She was of the Baptist faith.
Irene is preceded in death by her beloved husband, Laverne S. Adams; her parents; two sisters, Georgia Harris and Ruth Harding; and four brothers, Cecil Joe, James, and Ezra Maglothin.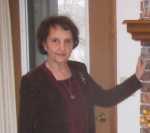 Survivors include: two daughters, Penny Salater of Kimberling City and Gigi and her husband John Coombes of Kimberling City; one granddaughter, Michelle Salater of Charlotte, N. C.; one grandson, Adam and his wife Brianna Salater of Honolulu, Hawaii; one brother, Richard Maglothin of Millington, Tenn.; two sisters-in-law, Bernice Bates and Shirley Maglothin both of Jonesboro; numerous nieces and nephews; and many lifelong friends.
Interment was in Jefferson Barracks National Cemetery in St. Louis, MO. Thursday, July 17, 2014 with Pastor Pete Patton officiating.
In lieu of flowers, memorial contributions can be made to Thru the Bible, at www.ttb.org (1-800-652-4253) or Christian Associates, 13192 Missouri 13, Kimberling City, MO 65686.