Glover announces candidacy for Tyronza mayor
Saturday, August 9, 2014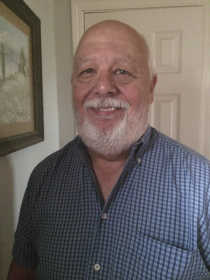 Charles Glover, a lifelong resident of Tyronza and a graduate of Lepanto High School and the University of Arkansas at Fayetteville, has filed his petition to run for Mayor of Tyronza in the November election. He is in his second term as a city councilman and volunteers as the Floodplain Administrator for Tyronza.
After graduating from college, Glover taught math at Tyronza, ran a farming operation with his brother and recently retired from E. Ritter and Company after serving 28 years in management. His work experience includes budgeting, customer relations, strategic planning, and meeting deadlines.
Glover lives in Tyronza with his wife, Jeanne, math specialist for Jonesboro Public Schools and four granddaughters; three are students at EPC High School and one attends Arkansas State University in Jonesboro. The Glover family are active members of the First United Methodist Church in Marked Tree where Glover serves as Vice Chairman of the Finance Committee.
"While serving on the Tyronza City Council with Mayor Bearden, I have seen the progress the Tyronza community has made under her leadership," Glover said. "She has decided not to seek another term as Mayor and it is my goal, if elected, to continue Tyronza's tradition of progress and build upon the foundation that she and the city council have so ably established."