Cook announces her candidacy for Trumann mayor
Monday, August 18, 2014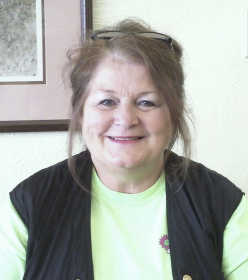 Debbie Cook announced recently she is running for mayor of Trumann.
A Trumann native, Cook describes herself as the only homegrown girl running for mayor. Cook has served on the city council for two years and said she hopes to "bring pride back into the town, clean it up, and make it a better and safer place for our children."
Cook is the owner of Classic Cuts, which has been in business for 20 years. She is married to Gary Cook, and they have two children and six grandchildren.
Cook said she loves people, is involved with her church and also works at the nursing home cutting hair.
She said she decided to have her campaign signs' colors represent different causes, pink for breast cancer awareness and purple for Alzheimers awareness.