Marked Tree Chamber organizing Paint the Town Blue this year
Monday, August 25, 2014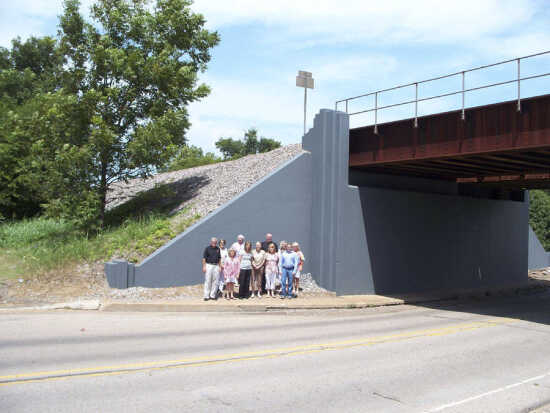 The Marked Tree Chamber of Commerce will be working with local businesses and the school to organize a Paint the Town Blue event this fall. Chamber President Sandy Teague said Marked Tree High School has seven home games for football this year and Paint the Town Blue will begin in September.
The chamber will donate the paint to area businesses, and Marked Tree students will use it to paint business windows in support of the school. Teague said each business could make a donation to the school for the project. Superintendent Annesa Thompson said Marked Tree schools are really pushing community service, and the students who participate in the project will receive community service hours the school requires.
The chamber also plans to donate money to the school for school supplies. Last year they donated $500.
Dwight Tosh, who is running for State Representative of District 52, visited with the chamber during their regular monthly meeting Tuesday.
In other business, the chamber:
*approved getting an item, possibly a television, for a drawing during the Cotton Pickin' Jubilee.
*decided to apply for two grants worth a total of $5,000 which could go toward the mural on the underpass project.
*chose a design for the chamber polo shirts.
*heard an update on the underpass project. Amy Victory will coordinate with Marked Tree art students on painting the mural. Teague said the project should be completed by October.