Halsey announces candidacy for Trumann City Clerk
Monday, August 25, 2014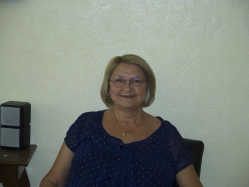 Molly Halsey (Tippitt) announced her candidacy for Trumann City Clerk and Treasurer this week.
Halsey said she has lived in Trumann for most of her life. She graduated from Trumann High School, and her children and grandchildren also graduated from Trumann schools.
"I have been employed by Trumann Water Works for 11 years," Halsey said. "My duties include billing, answering the phones, sanitation, housing authority, and bank drafts. As you can see, I have to be able to multitask."
Halsey said she felt capable of performing the city clerk duties because of her experience doing accounts payable, accounts receivable, and payroll in other jobs. "I would like the opportunity to show the community that I can handle this position," Halsey said. "I handle money every day, and I am a very trustworthy person. So please consider a change and vote for me on Nov. 4."