Michael Witt
Tuesday, August 26, 2014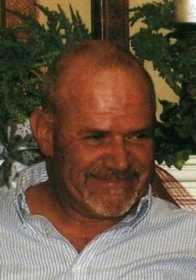 TRUMANN - Mr. Michael Lee Witt, of Trumann, died August 22, 2014 at the family residence at the age of 53. Mr. Witt was born in Harrisburg and had lived most of his lifetime in the Trumann and Harrisburg area. He was a river boat operator and of the Baptist faith. Mr. Witt was preceded in death by one brother, Richard Lynn Witt and was the son of the late Richard Oneal and Betty Jo Clem Witt.
He is survived by two daughters, Candice Witt of Jonesboro and Jennifer Witt of Harrisburg; one sister, Rita Tosh of Jonesboro; two grandchildren, Emilee Witt and Coy Parker; and his former wife Mary Ann Witt.
Memorial services will be held at 7 p.m., August 28 in the chapel of Thompson Funeral Home in Trumann with Rev. John Booker officiating.
The family will receive friends Thursday evening from 6 -- 7 p.m. at Thompson Funeral Home in Trumann.
An online register book can be signed at www.thompsonfunealhome.net.