Jones running for School Board
Monday, September 8, 2014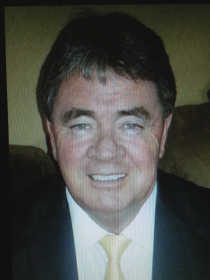 Louis Jones, Sr., announced recently that he will be running for Trumann School Board in the Sept. 16 election. Jones has served on the school board for the last 5 years.
"The past five years have flown by. In these years, especially the last three, I'm really proud of my record," Jones said. "I strive to try and stay on top of things when it comes to this school, these kids, and the teachers."
Jones has earned 114 Arkansas School Board Association hours and 109 state hours. Jones said his hundreds of hours of training has helped him learn what it takes to keep Trumann School District going in the right direction.
He believes any successful organization requires teamwork with parents, teachers, students, and administration working together to provide the best education available.
"This election is about you and what you expect for your child in this school system," Jones said. "It's about representation of what you want from your school system. Please, before you decide on how to cast your vote, ask Mrs. [Peggy] Greenwell and myself the questions you think need to be answered to justify your choice. No election should ever be a popularity contest, it should be about the voter's expected results. If this election turns out to be a popularity contest, it won't matter which one of us is elected, we all lose. Especially our kids."