Southern Tenant Farmers Union to celebrate 80th anniversary
Monday, September 8, 2014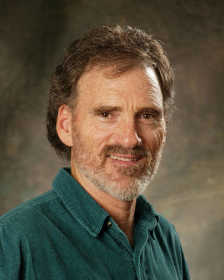 This year marks the 80th anniversary for the Southern Tenant Farmers Union, an organization that was founded in 1934 in Poinsett County with the aim of reforming sharecropping and tenant farming. To celebrate, the Southern Tenant Farmers Museum in Tyronza and the Arkansas State University Heritage Studies program plans to host a program featuring Dr. Michael Honey, the author of "Sharecroppers Troubadour: John L Handcox, the Southern Tenant Farmers Union, and the African American Song Tradition."
"This beautifully written book brings a new dimension to the story of a unique Southern labor union through the life and work of Arkansas born organizer, activist, songwriter, and poet, John L. Handcox," said Dr. Cindy L. Grisham, an indepent scholar, in a book review of Sharecroppers Troubadour.
Director of the Southern Tenant Farmers Museum Linda Hinton said the book is centered around the life of John Handcox, a songwriter for the union. Honey plans to play some of those songs at his presentation at the end of Sept., Hinton added.
"Handcox, a sharecropper from Tyronza, was targeted by those opposing the union," Hinton said. "He believed music was the way to communicate with people and wrote many songs that are still used by unions today."
The presentation of his book will be at 10 a.m. at Arkansas State University Student Union in the "Spring River" room on Sept. 29. Afterwards, he will host a book reading/signing on the 3rd floor of the ASU library at 2 p.m. The public is invited to both presentations with free admission, and books will be available for purchase.
The 80th anniversary of the union also highlights the Southern Tenant Farmers Museum in Tyronza. Exhibits in the museum focus on the farm labor movement in the south and the tenant farming and sharecropping system of agriculture. According to the museum's website, stfm.astate.edu, stories are told through historic photographs, artifacts related to tenant farming, oral history excerpts, 1930s news reel footage, and interactive exhibits featuring Southern Tenant Farmers Union songs, poems, and interviews with former union leaders.
For more information about the events, contact Linda Hinton, Director of Southern Tenant Farmers Museum at 870-487-2909. The Southern Tenant Farmers Museum is an Arkansas State University Heritage Site located at 117 Main Street, Tyronza, Arkansas.