Marlen Richardson
Wednesday, September 10, 2014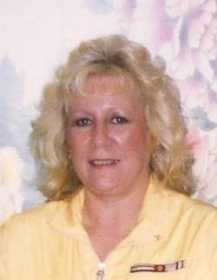 TRUMANN - Mrs. Marlen Irene Richardson, of Trumann, died August 27, 2014 at NEA Baptist Hospital in Jonesboro at the age of 63. Mrs. Richardson was born in Schweinfurt, Germany and had lived in Trumann for the past 33 years. Mrs. Richardson was retired from Walmart and of the Catholic faith. She was preceded in death by one brother.
She is survived by three daughters, Michelle (Bubba) Reese of Trumann, Jaclyn (Kevin) Vandehey of Trumann and Candice Richardson of Trumann; mother, Gertrude Kistner of Schweinfurt, Germany; Finance' Bill Davis of Trumann; and five grandchildren.
Memorial services were August 31 in the chapel of Thompson Funeral Home with Rev. Larry Loggins officiating. Burial was private.
An online register book can be signed at www.thompsonfuneralhome.net.