Trumann millage vote passes
Monday, September 22, 2014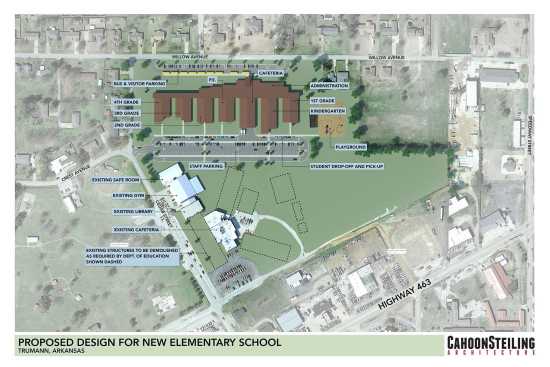 Voters in Trumann approved a millage increase of 2.8 mills for the Trumann School District Tuesday for the construction of a new elementary school. This brings the millage up from 35.8 to 38.6 mills.
In unofficial numbers from County Clerk Fonda Condra's office, the millage increase passed by a vote of 605 to 498.
According to Superintendent Myra Graham, when she came to Trumann three years ago and saw the state of Cedar Park Elementary, she began saving for renovation. The district saved $1.4 million in that time, but state officials told Graham after an inspection the buildings are not adequate for students and building a new elementary would be less costly and time consuming.
The millage increase will raise $5 million for the project. Together with the money the district has already saved and the $4.7 million the state offered to put up if the millage passed, the district will have $11.1 million for the construction of a new elementary school. Graham said the construction is estimated to take 18-24 months, including design time, to complete.
In other school election results, Peggy Greenwell won a position on the Trumann School Board, taking Louis Jones' spot with a vote of 714 to 377. For EPC School Board, Robin Neal won against Kathleen Jennings with a vote of 18 to 16. EPC's millage vote passed 59-34. In Marked Tree, the millage vote passed 4-1, and both Jessica Fernandez and Dana Ashcraft ran unopposed for school board. Harrisburg's millage vote was defeated 240-171.