Albert Watts
Wednesday, September 24, 2014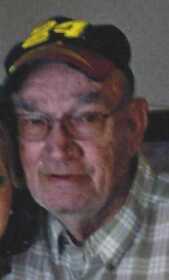 CHEROKEE VILLAGE - Mr. Albert Franklin "Al" Watts of Cherokee Village died Tuesday, September 16, 2014 at the family residence at the age of 76. He was born in Tulot and had lived in Cherokee Village the last 15 years and was formerly of Trumann. Mr. Watts was a retired supervisor for Gibson Discount Store, Olin Kraft, and Willamette and of the Baptist faith. He was an avid St. Louis Cardinals fan and loved watching his grandchildren play Highland Rebel Sports. He was preceded in death by one son, Eric Franklin Watts; one sister, Sharon Turney; and his parents, Walter and Estelle Holman Watts.
He is survived by his wife, Joyce Brown Watts of the home; two daughters, Vicki (Danny) Fowler of Cherokee Village, and Melissa (Phillip) Hayes of Junction City; one son, Ricky (Melody) Watts of Junction City; two brothers, Charles "Bud" Watts of Bay and Robert "Bob" (Lois) Watts of Osceola; 13 grandchildren; and 20 great-grandchildren.
Graveside services were September 19 at Pine Hill Cemetery in Jonesboro with Rev. Ricky Watts officiating.
Pallbearers were Jerod Watts, Derick Watts, Cody Reece, Chad Rhodes, Austin Midkiff and Bo Midkiff. Honorary pallbearers were Allen Turney, Brian Watts, Jeff Watts, Keith Brown, Troy Brown, Brett Brown, J.D. Brown, and special caregivers Levi Tackett, Brittany Watts and Janah Eldridge.
An online register book can be signed at www.thompsonfuneralhome.net