Dogs Found in Deplorable Condition in Trumann
Friday, October 10, 2014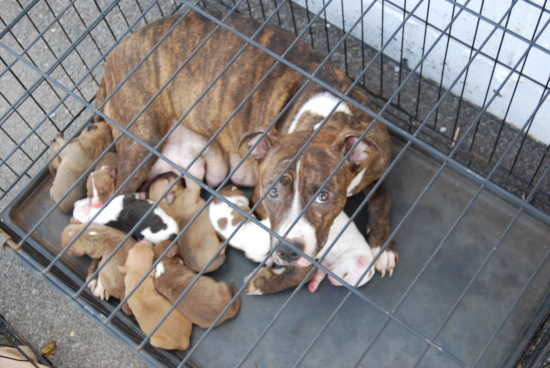 Following the discovery of dogs that were found in a deplorable situation, Trumann Police Chief Chad Henson released the following statement: On October 9, 2014 at 8:47am, Officers with the Trumann Police Department conducted a search warrant at the residence of 421 Olive Street in Trumann in regards to animal cruelty. Officers had received several tips from citizens living near the residence of a strong odor of feces emitting from the residence, also they had witnessed pit pulls running in and out of the residence.
As the search warrant was being conducted officers rescued twenty (20) pit bull breed dogs, which are banned within the city limits of Trumann. The house was found to be deplorable conditions and the dogs were living in their own feces. The Trumann Code Inspector and Trumann Police Department Detectives assisted in the investigation.
A suspect in the case is being sought and a warrant is being issued for twenty (20) counts of Cruelty to Animals (ACA-5-62-103) and twenty (20) counts of Banned Banned breed city ordinances violations.