TAPS holds "Strut Your Mutt" fundraiser
Tuesday, October 21, 2014
The Trumann Arkansas Pet Savers(TAPS) recently held a "Strut your Mutt" contest that resulted in a successful fundraiser at the Annual Wild Duck Festival in Trumann on Saturday, Oct. 4. Dayna Gossett with TAPS said 4 of the 16 dogs that participated in the event were rescued through the organization.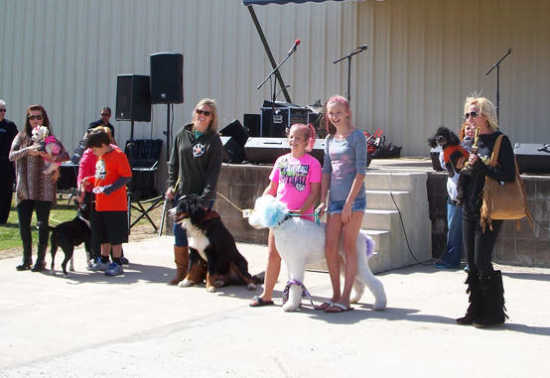 "All of the dogs that were rescues in the contest went from homeless, malnourished, and poor condition dogs to healthy, well-adjusted, and beautiful animals," Gossett said. "That shows you what the community is doing through supporting TAPS."
So far, TAPS has rescued nearly 50 dogs from being euthanized. All proceeds from the fundraiser went to rescuing more dogs.
Gossett said the organization is in desperate need of people to foster or adopt dogs. For those who foster a dog, TAPS provides necessities for the dog at no cost. It costs $150 to adopt, but the dogs come fully vetted courtesy of Trumann Animal Clinic. For community members still wanting to help and cannot foster or adopt, monetary donations can be made at Trumann Animal Clinic or Unico Bank.
For their next fundraiser, TAPS members are selling Boston Butts to be available around Thanksgiving. Gossett said those interested may contact her at 870-761-6956 or any member of TAPS, or they may go to the TAPS Facebook page.