Floyd "Ed" Fortson
Thursday, October 23, 2014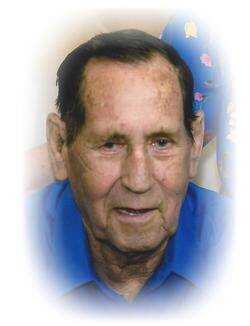 TRUMANN - Mr. Floyd Edward "Ed" Fortson, 80, of Trumann died Saturday, October 18, 2014 at the Flo and Phil Jones Hospice House in Jonesboro. He was born May 30, 1934 in Harrisburg and had lived most of his lifetime in Trumann. Mr. Fortson was a retired Union Organizer for the United Brotherhood of Carpenters and Joiners of America, and a member of the Eastside Baptist Church. Bro. Ed was a very fine Christian man with a huge heart and a burden for others to know Jesus. He and his wife have worked since 2001 helping drug addicts enter a Mission's Teen Program. He brought many of them into their home to live until they could find something else after finishing the program. He was responsible for "God's New Life Missions" Bible Training Center being established in Marked Tree. Through the years he helped around 2000 men and women who were addicted to drugs or alcohol have the opportunity to turn their lives from addictions to God.
He was preceded in death by one brother, Charles Fortson and his parents, Floyd and Ruby Costner Fortson.
He is survived by his wife of 62 years, Macil Wright Fortson of the home; four daughters, Ann (Jimmy Dale) Karnes, Phyllis (Kenny Guy) McMahan, Faye (Terry) Halfacre and Pam (George) Duboise all of Trumann; two sisters, Emma Jean Moore of Trumann and Louise Hinshaw of Jonesboro; one brother, Eschol Fortson of Trumann; 12 grandchildren; and 25 great-grandchildren.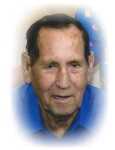 Funeral services were October 21 at the Maple Grove Baptist Church in Trumann with Rev. James Moore, Rev. Kenny Guy McMahan and Rev. Richard Manes officiating. Burial followed in Bolivar Cemetery in Harrisburg with Thompson Funeral Home of Trumann in charge of arrangements.
Grandsons Jim Ed Karnes, Wade McMahan, Steven Halfacre, Travis Halfacre, Joseph Halfacre and Preston Duboise served as pallbearers. Honorary pallbearers were graduates of Mission Teens.
In lieu of flowers the family ask that you would please consider Eastside Baptist Church, P.O. Box 177, Trumann, Ark. or God's New Life Mission, P.O. Box 166, Marked Tree, AR 72365
An online register book can be signed at www.thompsonfuneralhome.net
Back