Theo "Peanut" Austin, Jr.
Wednesday, October 29, 2014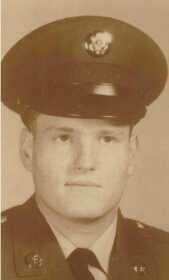 TRUMANN - Mr. Theo O'Neal "Peanut" Austin, Jr., of Trumann died Saturday, October 25, 2014, at the family residence surrounded by his loved ones at the age of 69. He was born in Batesville, and had lived his lifetime in Trumann. He was a retired electrician for Arkansas Power and Light (Entergy), veteran of the U.S. Army, former member of the Trumann Lions Club and a member of the Viva Drive Church of Christ. He was preceded in death by his parents, Theo O'Neal Sr. and Florine Othel Wilson Austin.
Mr. Austin is survived by his wife of 21 years, Sheila Biggers Austin of the home; five daughters, DeDe (Jeff) Wells, Paula (Jackie) McHalffey, Thea Austin, Leah (Michael) King all of Trumann and Patricia (Josh) Owens of Bay; one son, Trey (a.k.a.) Theo O'Neal Austin, III of the home; one sister, Mary Helen (Dennis) Cole of Wasilla, Alaska; one brother, Aubrey Austin Travis of Lake City; eight grandchildren; and four great-grandchildren.
Funeral services were held on October 28 at the Viva Drive Church of Christ in Trumann with Gary Hill and Bill Willard officiating. Burial followed in Jonesboro Memorial Park Cemetery with Thompson Funeral Home of Trumann in charge of arrangements.
Pallbearers were Johnny Barnes, Solan Lott, Tommy Richardson, Johnny Johnson, Danny Andrews and Joe Mitchell. Honorary pallbearers were Dewight England, Keith Winningham, and Dr. Brannon Treece.
An online register book can be signed at www.thompsonfuneralhome.net.