Claudia Hatcher Mainville
Wednesday, October 29, 2014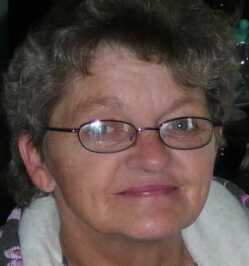 Claudia Lee Hatcher Mainville passed through Heaven's gates on October 25, 2014. She was born March 15, 1953 in Memphis, Tennessee to Mary Dell (Martin) and Cecil Eugene Hatcher. Claudia graduated from Trumann High School.
Claudia had many struggles in life but faced each one with courage and strength. Her health was a constant worry, being a juvenile diabetic, but she accepted each new challenge she was given. Claudia loved people. She loved making new friends and swapping stories with them.
Claudia is survived by her son Jonny Tyler (Melissa) of Conway, and her brother Danny Hatcher (Kathy) of Little Rock. She also has three beautiful grandchildren that she cherished: Reese, Gage, and Jace.
A memorial service will be held November 8 at Temple Baptist Church in Jonesboro at 11 a.m. Interment will follow in the Nettleton cemetery. In lieu of flowers, the family asks that a donation be made to the American Diabetes Association or the charity of your choice. Obit/Guestbook www.rosewoodcremation.com