Cleophas Johnson, Sr.
Wednesday, November 19, 2014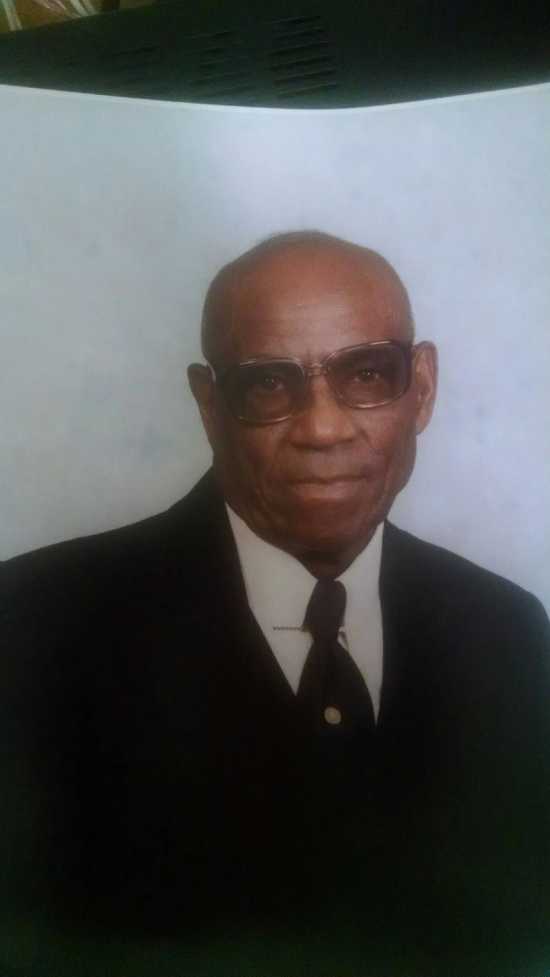 MARKED TREE - Cleophas Johnson, Sr., 97 of Marked Tree died Sunday, November 16, 2014 at his home surrounded by family.
Born in Mason, Miss., Cleophas was a self-employed plumber, a veteran of the United States Navy and a dedicated member of St. John Missionary Baptist Church.
He is survived by his sons, Roy Johnson of Los Angeles, Cal., Cleophas Johnson, Jr., David Johnson, and Edward Johnson all of Marked Tree, King Johnson of Collierville, Tenn., Joe King of Ft. Lauderdale, Fla., and Jessie Johnson of Tucson, Ariz.; daughters, Rosie Bradley of Marked Tree, and Rachel Austin of Little Rock; one brother, Roscoe Haynes of Rock Island, Ill.; 40 grandchildren; 50 great-grandchildren; and a host of other relatives and friends.
Visitation is 6 to 8 pm, Friday at Woodard Funeral Service in Marked Tree.
Services are 10 am Saturday, November 22, 2014 at St. John Baptist Church with Rev. Anthony James officiating.
Burial will follow in Riverview Cemetery directed by Woodard Funeral Service of Marked Tree.