Carol Busby
Wednesday, November 19, 2014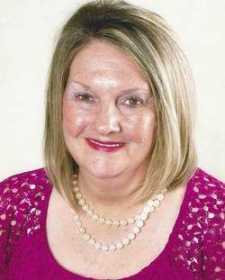 TRUMANN - Mrs. Carol Dillinger Busby of Trumann died Saturday, November 1, 2014 at Flo & Phil Jones Hospice House in Jonesboro at the age of 58. Mrs. Busby was born Thursday, March 29, 1956 in Salem and had lived in most of her lifetime in Trumann. She was a member of NEA Baptist Church in Trumann. Carol loved to spend time with her family, friends, and her two cats Dexter and Socks. Her hobbies included gardening, scrapbooking photo albums, playing music with her family and friends, singing specials at church, bible study and attending her granddaughter's basketball games. She was also an accomplished writer, having spent several years writing for the Trumann Democrat. She went on to win many awards with the Arkansas Press Association for her writing. She was preceded in death by her husband, Toney D. Busby; one sister, Corrine Dillinger, one brother, Doran Dillinger and her parents, Doyle "Doc" and Vernese Griggs Dillinger.
She is survived by one son, James "Bo" (Lena) Hickey II of Trumann; one granddaughter, Olivia Leigh Hickey; and one brother, Ricky Dillinger of Trumann.
Funeral services were November 5 at the NEA Baptist Church in Trumann with Rev. John Dillinger officiating. Burial followed in Bolivar Cemetery near Harrisburg.
Pallbearers were Fred Farmer, James Reeves, Danny Jarrett, Evan Dillinger, Dale Parker, Jeremy Winkles, Scott Mangrum and Greg Green. Honorary pallbearers were Rickey Dillinger, Roy Warden, Kenny Stacks, Sherry Dillinger, Tracy Farmer, Men at NEABC, Trumann Fire Dept., and Trumann EMS.
An online register book can be signed at www.thompsonfuneralhome.net.