Keith Davies
Monday, December 1, 2014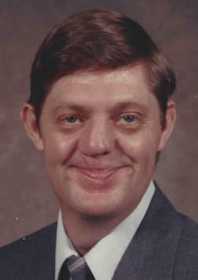 TRUMANN - Mr. Keith Owen Davies, 66, of Trumann, died Sunday, November 23, 2014 at Regional One Medical Center in Memphis, Tenn., at the age of 66. Mr. Davies was born in Jonesboro and had lived his lifetime in Trumann. He was self employed and a member of Calvary Baptist Church in Trumann. Mr. Davies was preceded in death by one brother, Michael Carl Davies and his father, Carl Owen Davies.
He is survived by his mother, Irene Crain Davies of Trumann; niece and nephew, Tammy (Tim) England of Trumann and John (Natalie) Kennedy of Piggott, Ark.; great-nieces, BriAnna and Caera England; great-nephews, Noah England and Asher Kennedy.
Funeral services were November 25 in the chapel of Thompson Funeral Home in Trumann with Rev. Austin Missey officiating. Burial followed in Jonesboro Memorial Park.
An online register book can be signed at www.thompsonfunealhome.net