Randi Jo Hutchison-Kelso
Monday, December 1, 2014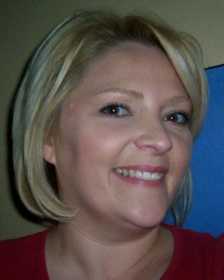 BELLA VISTA - Randi Jo Hutchison-Kelso, 45, went to be with her Lord and Savior on Tuesday, November 25, 2014.
She was born on May 12, 1969 in Trumann to Johnny and Phyllis Hutchison. She attended Trumann High School and was a graduate in 1987. In 1992 she obtained a degree from Arkansas State University and went on to further her education at John Brown University, receiving a double Master's degree in 2001. The next year she received her principal certification from the University of Arkansas. She loved her work as an art teacher and counselor in both Texas and Arkansas public school systems, most recently in Pea Ridge. Her commitment to her family and friends was undeniable, and her devotion to each of her students was unsurpassed. None of these accomplishments compare to the joy she felt when she became a wife to her best friend and Mommy to the loves of her life. Randi Jo was an active member of her community and attended The Ridge Church of Pea Ridge.
She was preceded in death by her maternal grandparents Sydney and Anna Soward, and paternal grandmother Maudie Hutchison.
Randi Jo is survived by her husband Bryan Kelso; children Hutchison and Gage Kelso of Bella Vista and Dylan Kelso of Trumann; her parents, Johnny and Phyllis Hutchison of Prairie Grove; paternal grandfather, Jesse Hutchison of Bay; a brother, John Hutchison and wife Heather; nephew and nieces Dakota, Madison and Emma Claire Hutchison, Prairie Grove; many aunts and uncles: Dan and Joyce Sartain of Mountain Home, Ricky and Carolyn Woodrum of Trumann, Carl and Joan Heckman of Cadiz, KY, Ricky and Teresa Hutchison of Bay, Bobby and Teresa Hutchison of Jonesboro and Tommy and Genelle Hutchison of Cabot; and many beloved cousins and friends.
Services were November 29 at Gregg-Langford Bookout Funeral Home in Jonesboro with burial at Pine Log Cemetery.
Online:www.mcnabbfuneralhomes.com