Gregory Straver
Tuesday, December 2, 2014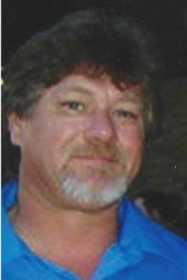 KANKAKEE, ILL. - Mr. Gregory Scott Straver of Kankakee, Ill., died Friday, November 28, 2014 at the family residence at the age of 50. He was born Monday, December 30, 1963 in Trumann, and had lived most of his lifetime in Trumann before moving to Kankakee six months ago. Mr. Straver was an electrican with Dubak Electrical Maintenance and of the Baptist faith. He was preceded in death by one son and four grandparents.
He is survived by his wife, Terrye Straver of the home; two sons, Laker Moye of the home and Jerod Straver and his wife, Erica of Jonesboro; one step-daughter, Lindsay Ainsworth of Dayton, Ohio; one grandson, Ian Straver of Jonesboro; his mother and step-father Barbara and Frank Jones of Batesville; his father and step-mother Thomas and Melba Straver of Trumann; one brother, Greg Hodges of St. Louis, Mo.; four sisters, Shellie Moore of Thayer, Mo., Renee Prince of Harrisburg, Kerri Tankersley and Tami Brooks both of Cahokia, Ill.; and several nieces and nephews.
Funeral services were December 2 at First Assembly of God in Trumann with Dale Taber officiating. Burial followed in Pine Hill Cemetery under the direction of Thompson Funeral Home.
Pallbearers were Mike Secrease, Carl Long, Dave Foster, Steve Foster, Chris Smith and Ronnie Jones.
An on online register book can be signed at www.thompsonfuneralhome.net.