Sheriff's Department arrests two in connection with body found near Marked Tree
Wednesday, December 3, 2014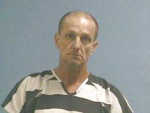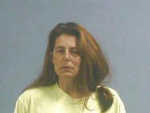 The Poinsett County Sheriff's Department has made two arrests in connection with an investigation into a suspicious death after a body was discovered near Marked Tree Saturday night.
According to Sheriff Larry Mills, deputies were dispatched Saturday, Nov. 29, to a vehicle fire on the levee near Marked Tree. The Marked Tree Fire Department responded as well. Deputies discovered a partially burned body underneath the vehicle. Criminal investigators with the sheriff's office and Arkansas State Police processed the scene, and the body was sent to the state medical examiner's office.
On Wednesday, Sheriff Mills said the victim was identified as James Hunt, 49, of Tyronza. Mills said Hunt "died from a gunshot wound and had been run over by the truck that was burned."
Two individuals were arrested in connection with the murder: Christopher Terrell, 48, and Betty Grant, 40, both of Marked Tree. Terrell and Grant are being charged with first degree murder and are currently incarcerated at the Poinsett County Detention Center. Bond was set by Judge Ron Hunter at $1 million, cash only, on both Terrell and Grant.
Sheriff Mills said the investigation remains active.