Maxine Qualls
Wednesday, December 10, 2014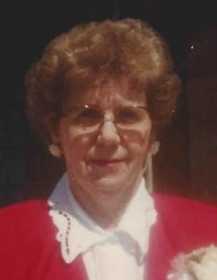 TRUMANN - Mrs. Maxine Virginia Qualls, 92, of Trumann died Monday, December 8, 2014, at Arlington Cove Nursing Center in Trumann. She was born Sept. 14, 1922 in Oil Trough and had lived most of her lifetime in Trumann. She was a housewife and a member of the Pleasant Valley Baptist Church. Mrs. Qualls was preceded in death by her husband, Joseph B. "Joe" Qualls; granddaughter, Carol Linette Bradsher; three sisters; three brothers; her father and step-mother, George and Susie Vinia Raper; and mother, May Williams Raper.
She is survived one daughter, Brenda Bradsher of Bay; one son, Dewayne (Jerri) Qualls of Rockford, Ill.; one sister, Louise Cates of Trumann; two grandchildren, Coty Qualls and Casey Boxall; and two great-grandchildren.
Funeral services were December 10 in the chapel of Thompson Funeral Home with Rev. Larry Loggins officiating. Burial followed in the Jonesboro Memorial Park Cemetery in Jonesboro.
Pallbearers were Mickey Raper, Bill Wagner, Danny Pippinger, Coty Qualls, C.J. Qualls and Raymond Wells.
An online register book can be signed at www.thompsonfuneralhome.net.