Glenda Parsley
Wednesday, December 10, 2014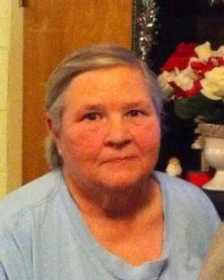 TRUMANN - Mrs. Glenda Lydale Parsley of Trumann, died December 3, 2014 at St. Bernard's Medical Center in Jonesboro, at the age of 65. Mrs. Parsley was born in Jonesboro, had lived in Trumann since 1969 and was formerly of Kansas City, Mo. She was a sales clerk with Wal-Mart and a member of the Providence Baptist Church. She was preceded in death by her parents, Bennie Lee and Illa Dean McCarty Pipes and one daughter, Judy Simpson.
She is survived by her husband, Larry Parsley of the home; two daughters, Sandy (Donald) Battles and Cathy Parsley both of Trumann; one sister, Brenda Pipes of Trumann; and one brother Donnie (Barbara) Pipes of Trumann; and nine grandchildren.
Funeral services were held December 5 in the chapel of Thompson Funeral Home with Rev. Bobby Brooks officiating. Burial followed in the Harrisburg Memorial Park Cemetery in Harrisburg.
Pallbearers were Benton Whitman, Boyce Whitaker, Doug Timbs, Carl Pruitt, Ricky Pruitt and Kenneth Householder.
An online register book can be signed at www.thompsonfuneralhome.net