Donald McCoy
Wednesday, December 10, 2014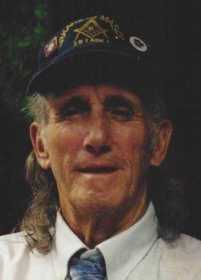 TRUMANN - Mr. Donald Jack McCoy, 79, of Trumann, died Thursday, December 4, 2014 at St. Bernard's Medical Center in Jonesboro. Mr. McCoy was born and lived his lifetime in Trumann. He was a retired boilermaker, building over 100 elevated water towers. He could build or fix anything. Mr. McCoy was a member of the Trumann Masonic Lodge and Scottish Rite and a member of Freer Baptist Church. He loved racing his Sprint and I.M.C.A cars. Mr. McCoy was preceded in death by one son, Bobby Dean McCoy; one brother; and his parents, Oval and Lela Garrett McCoy.
He is survived by his wife of 56 years, Sharyl McCoy of the home; two sons, Donald Ray McCoy of Granbury, Tex. and Cliffton Gene McCoy of Trumann; five grandchildren and four great-grandchildren.
All services will be private.
An online register book can be signed at www.thompsonfuneralhome.net