Carla Jo Correa
Thursday, December 18, 2014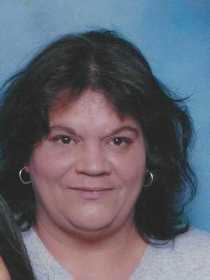 TRUMANN - Mrs. Carla Jo Coin Correa of Trumann, age 50, died Dec. 9, 2014 at St. Bernard's Medical Center in Jonesboro. Mrs. Correa was born in Trumann, was a lifetime resident of Trumann and was a housewife. Mrs. Correa was preceded in death by one sister and her parents, Carl and Francis Kimberland Coin.
She is survived by her husband, Jose Correa of the home; one son, Chris Coin of Trumann; two daughters, Amanda Correa and Jewel Correa both of Trumann; one sister, Teresa White of Monette; and two grandchildren, Hayden Coin and Haddleigh Coin.
Funeral services were Dec. 12 in the chapel of Thompson Funeral Home in Trumann followed by private burial in Holly Springs Cemetery in Harrisburg.
An online register book can be signed at www.thompsonfunealhome.net.